Going gluten-free out of necessity or preference, isn't easy. It seems like everywhere you turn, it's hiding in everything – soups, dressings, sauces, even vitamins!
One of the best things you can do is to make as much as you can at home. This includes having a great pantry stocked with gluten-free flours that are not only easy-to-use, but closely mimic your gluten-filled favorites.
Here's my must-have gluten-free flour list:
Almond Flour
Almonds have grown in popularity over the years. From almond butter to almond milk, this superfood is everywhere and with good reason!
They're filled with all sorts of nutritional goodies like monounsaturated fats (does wonders for your heart), vitamin B2 (boosts energy), and they can lower the risk of developing colon cancer. How awesome is that?
Even more awesome is that you can have all these benefits in your favorite baked goods. Almond flour is a staple in my home because its so versatile. And if you haven't already tried it, you need to stop reading this and head over to the store and buy some – or just click here and order it online (much easier, right?).
It's a near 1:1 replacement for wheat flour, but with some differences, of course.
Almond flour contains more moisture so keep that in mind when thinking about the textures of your baked goods. Since it's gluten-free and doesn't bind easily, you'll need to add some binding ingredients to end up with a final baked good that doesn't easily crumble.
You can also make almond flour at home, if that's your kind of thing. Here's a great (and quick) recipe to do that.
Sorghum Flour
Sorghum is described as one of the most ancient grains. It's been said that it has been cultivated since the 3rd or 4th millennia BCE in India. It's easy to see why, in the gluten-free market, it's also one of the most commonly used grains.
Unlike other grains, it's mainly eaten with all its' outer layers, so it retains most of its nutrients, while still easily-digestable. What nutrients, you ask? Well, it's high in fiber,  antioxidants and policosanols, which have been known to help maintain a healthy heart and lowers inflammation.
Sorghum flour is so easy to use as a replacement for wheat flour, but not 1:1. It's great to use in combination with others, adding a mild, slightly sweet taste – perfect for any baked good.
Coconut Flour
Did you know that the coconut can be classified as a fruit, nut, or seed? Talk about reinventing yourself
It can be pressed into oil form and applied to, well, virtually anything – your skin, used as a chapstick, consumed by the spoonful, spread on your morning toast and so much more. The saturated fat negative-hype surrounding the coconut might still be fresh in your mind, but people are still obsessed. Of course, as with anything, a little goes a long way.
Coconut also comes in flour form, containing all the same great benefits. A couple things to keep in mind when using this flour is that it's extremely absorbent, so a little goes a long way. And it's not a 1:1 replacement for wheat or grain-based flours.
I honestly wouldn't suggest that you create your own recipe with this, only because it might take a lot of trial and error. Unless you like that kind of thing, which, if that's the case, wanna write a recipe for me? ????
I use coconut flour when a recipe calls for it specifically or if I'm mixing it with other wet ingredients in making pancakes like eggs or bananas and, of course, almond milk. It's a naturally dry flour and will suck up more moisture than other flours, hence following a recipe by someone who knows what they're doing.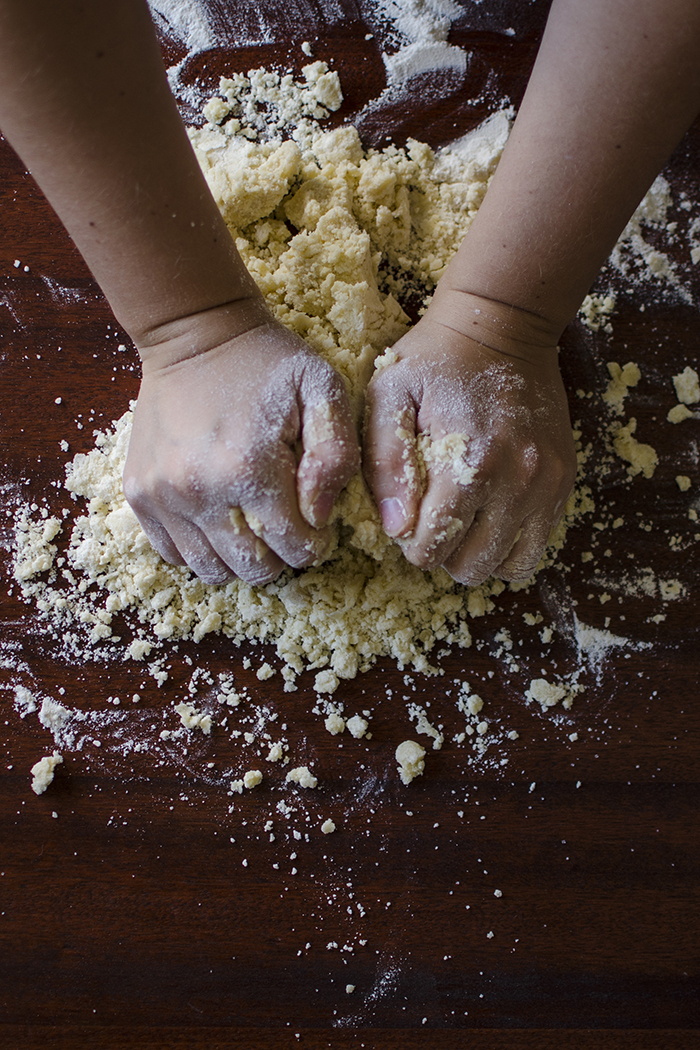 Garbanzo Flour
Although it's been used all over the world for centuries, it's a relatively new flour in the States. And we couldn't be more grateful it's made its way here!
This super flour is really something to brag about. More nutrient dense than most other alternative flours, it's got it all: protein, fiber, magnesium, and best of all, binding power.
Why is that important? Well, it's a constant problem when baking gluten-free foods. It always ends up falling apart somehow. The binding component is key when recreating your favorite gluten-filled foods. Like wraps, for example.
Speaking of, wraps are my favorite, easy-to-eat vessel for dinner. You can wrap anything in my world! Which is why I love garbanzo flour. This epicurious article is where I learned how to make my own.
Gluten-Free Oat Flour
For anyone well-versed in gluten-free flours and grains, you may notice that oats are often missing from the list. Even though they're technically gluten-free, they tend to get tainted with gluten-filled foods in packaging plants.
Yes, it's a bummer, but there are some really great food producers that love you and want you to eat more oats.
From its heart-healthy benefits to its ability to keep you full for hours, this flour is a great alternative to keep stocked in your kitchen. There is one catch: it doesn't rise, so you're going to want to combine other flours with it when baking breads or any other recipe that requires it.
If you're gluten-free and want to be sure that you're purchasing gluten-free oat flour, here are a couple of brands you can trust, but don't just take my word for it. It's always important to do your own research and keep up with brand ingredient changes – just in case:
Brown Rice Flour
Although brown rice has been getting a bad rap lately, it's a great alternative flour for those gluten free baking mixes you're always trying to perfect. You may have heard that brown rice contains high levels of arsenic, but as long as you're not consuming it day in and day out, you should be okay.
Aside from that, it does have loads of nutritional benefits like fiber and choline (can help protect your liver), and it aids in metabolizing carbs. Hey, who doesn't want that? And what purpose does it serve in your gluten-free flour mix? It's a great starchy flour that'll give you that consistency you're looking for in gluten-free mixes.
Here are a couple of tips to keep in mind when making your own gluten-free mix or just using brown rice flour in recipes:
If this is the main component of your mix, make sure to add more baking soda since it contains less natural yeast than other gluten-free flour varieties.
Another way this flour can be used is as a thickening agent for soups or when making roux, specifically for, oh, I don't know, when making a Louisiana gumbo (shameless plug).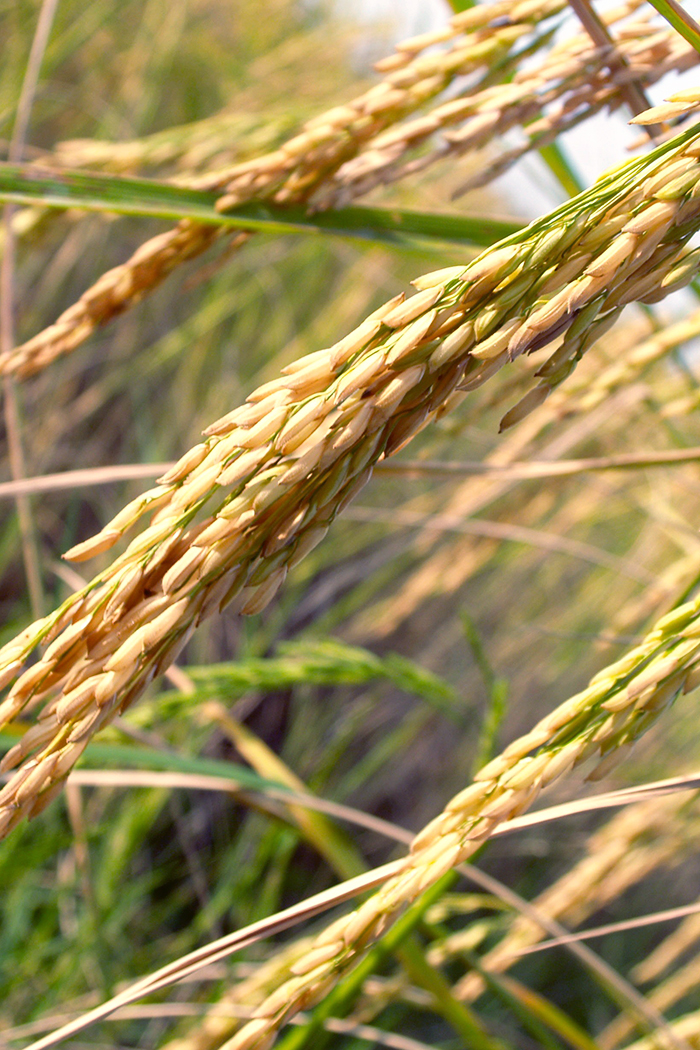 Psyllium Husk Powder
Missing that chewy consistency innate in all gluten-filled flours? Then you're going to want to add this bad boy to your pantry. But a little goes a long way and there is one downside to it. First, let me stick to the pros of using this "flour".
Prebiotic: My favorite thing about this powder is that it's classified as a prebiotic, which are great for stimulating your digestive system into creating more good bacteria.
Lowers Cholesterol: Say hello to hearty-healthy bread!
"Moves" Digestion: Well, um, how do I say this? If you're digestive system is ever slow, this fine little powder can be your best friend.
Now the downside is that it tends to release this almost sticky substance over time, so don't leave any finished product out on the countertop. You're going to want to refrigerate or freeze anything you make with this.
One more thing to note is that if you add too much of this to a recipe, you'll end up with a hard-to-manage dough along with an incredibly chewy final product. It just won't do bread any justice.
One more thing: just like when you take a fiber supplement, you're going to want to drink enough water whenever you consume this.
BONUS: King Arthur Gluten Free All Purpose Baking Mix
Sometimes you just don't have the strength (or patience) to play with a variety of flours to make your own baking mix. And sometimes might just be all the time.
That's okay! I've purchased so many of these blends over the years and have been equally disappointed. That is, until about 6 months ago when I finally discovered the BEST tasting gluten free blend yet, King Arthur GF Flour.
I've made biscuits (recipe coming soon) and pancakes with it and, oh my, is it delicious. In fact, my niece, who is a pancake connoisseur, can't get enough of them, with dairy-free chocolate chips of course!
This mix is a must have. It's pretty clean too, but if you're trying to stay away from xanthan gum, then don't use this blend and try to make your own, because this ingredient tends to sneak up a lot in baking mixes.
DOUBLE BONUS: Come Up With Your Own Mix
Just in case you're interested in developing your own mix, I want to be sure you're not left empty handed! Here are a few amazing resources that'll give you the step by step process in making your own mix:
What are your favorite gluten-free flours and why? Let me know if the comments below.