Ahh, gluten. You can't live with it. You can't live without it. Amirite? Whether or not you believe in the reasons behind why some people decide to go gluten-free, the verdict is in. We cannot and will not be getting away from this "trend" anytime soon.
This 14.94 billion dollar market is only expected to grow at an annual rate of 9.3% until the year 2025 (don't ask what happens after that. I have no clue). Crazy, right? And the more gluten-free products on grocery shelves, the more this market, and the health concerns behind it will continue to be validated.
You probably guessed that I am one of those people. Even though my stomach issues have gotten a lot better recently, my ideal meal consists of naturally gluten-free foods – for many reasons, but for time's sake, we'll be looking into one today.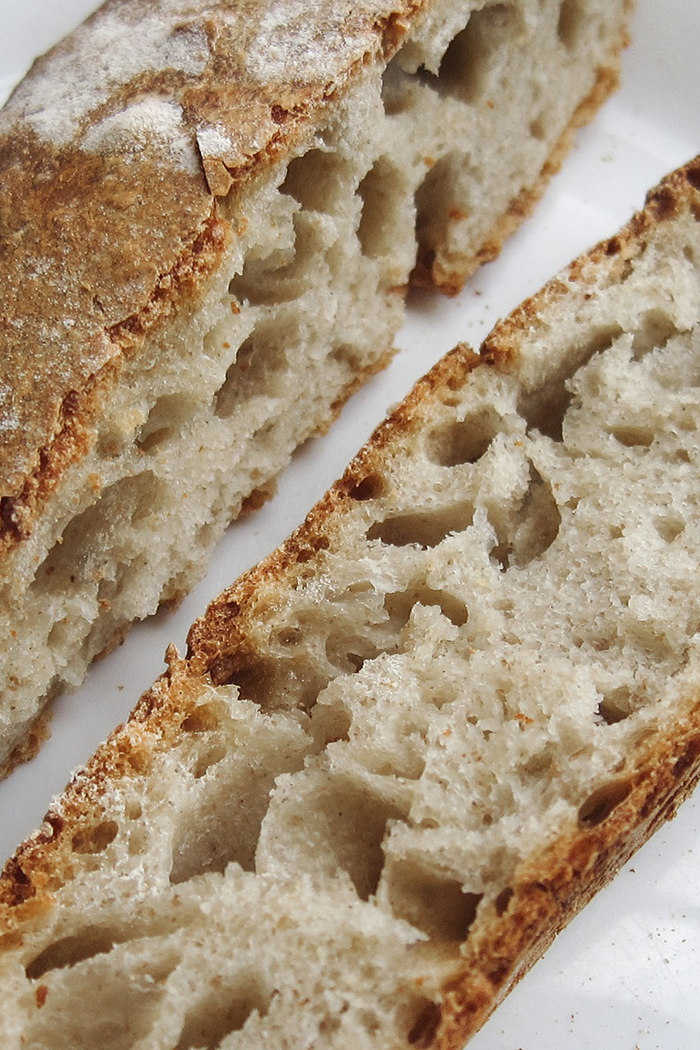 When I started this health and wellness journey, I couldn't help but ask myself why: Why was I having so many issues when consuming bread? You see, me and bread (especially of the French variety) were best friends. I loved bread. And thus began my denial of the uncomfortable symptoms I was having – until I finally had enough. This all led me to assume I had a gluten intolerance.
And I know I'm not the only one.
In order to understand the why behind this major issue, we need to take a look back at the history of bread.
The History of Bread
Accounts vary from source to source, but humans started making bread nearly 12,000 years ago. So if it's such a part of our past, why is it such a problem in our present? What's the big deal, right? If it's been ingrained in every culture all over the world and yet we're having so many issues related to bread.
Well, my friend, that's because traditional bread was made completely different to the way its made today. We can thank mass commercialization of food for that one.
I'm not knocking down what food production has accomplished over the years.
What I am doing is asking a simple question: Why the sudden problem now?
There isn't a simple answer to this. There's actually a multitude of reasons why and I can get into them in other posts, but one major factor I need to point out is yeast. In the case of bread, baker's yeast.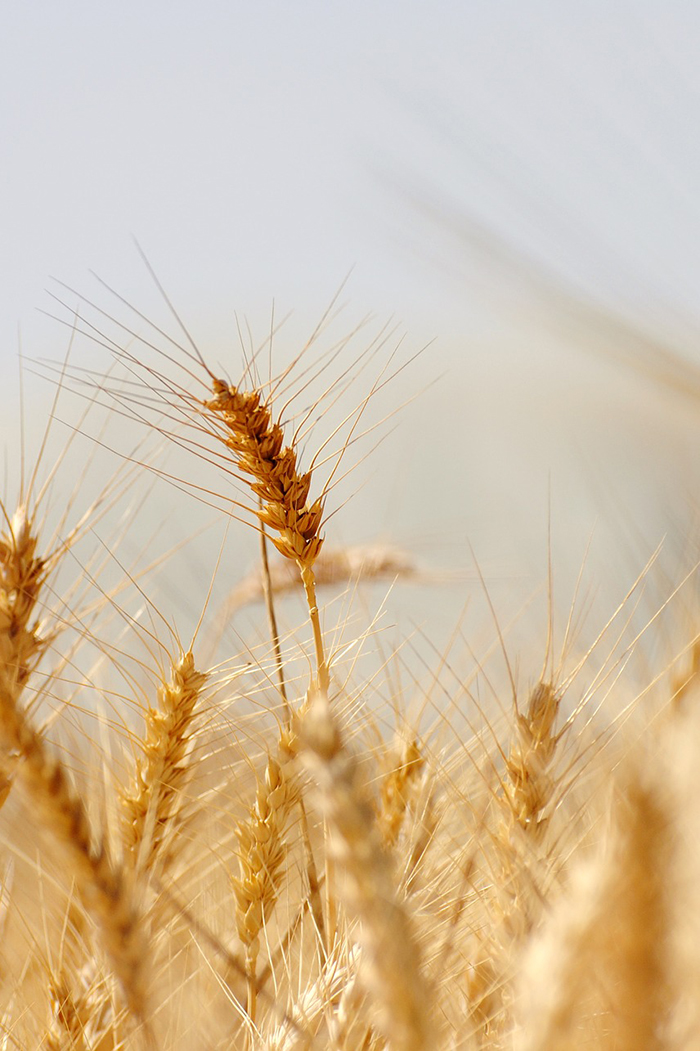 All About Yeast
Let's take a quick step back for a second and define yeast. From wild yeast to brewer's yeast, there are various ways it can appear in your food. For argument's sake, I'm only going to point out the ones I'm talking about today:
Commercialized baker's yeast – you've seen these little packets in your baking aisle and add it to ensure your baked goods rise quickly.
Wild yeast – naturally occurring the air, this is what our ancestors have been using for centuries.
People all over the world still make bread the old fashion way – letting the bread sit out and naturally rise over hours, using wild yeast.Heck, even hieroglyphics from ancient Egypt depict people with risen loaves of bread, giving us a clear indication that they used wild yeast to make their bread. How awesome is that?
But, alas, we're in the modern world, which demands things to move fast. Commercial baker's yeast was the solution to mass producing bread. Most people have all but forgotten the OG bread ingredients: flour, water, and salt.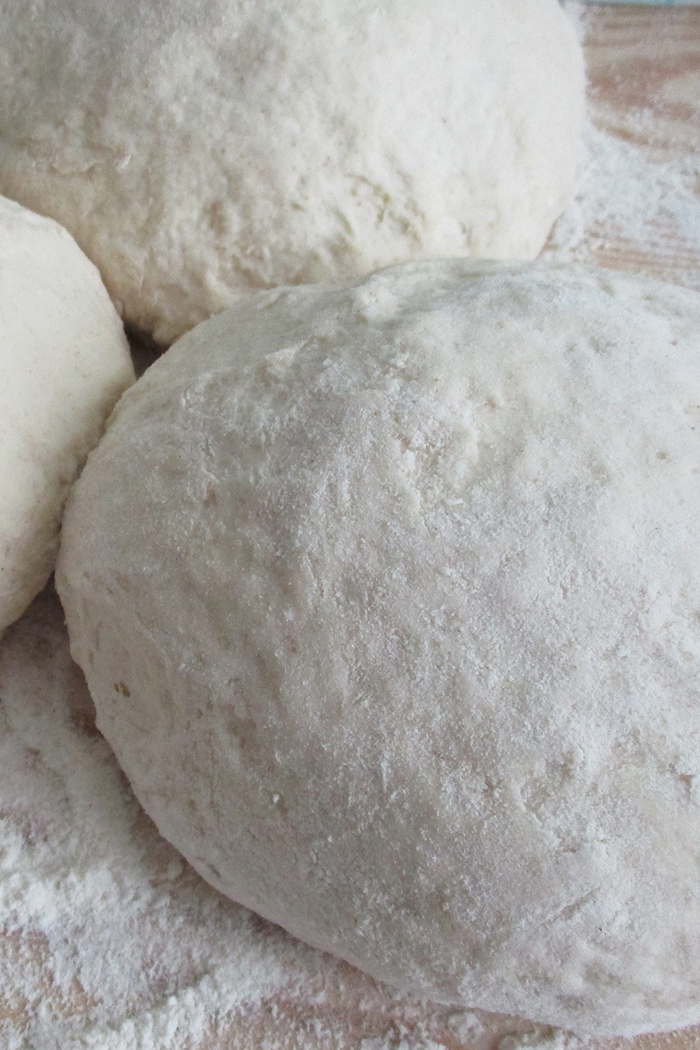 Gluten Intolerance? Maybe Not!
In his Netflix series (episode Air) called Cooked, Michael Pollan explains that people might actually be having an issue with not just the yeast in bread but the 30 odd additional ingredients, not to mention that by not fermenting the dough, digestion becomes a little more difficult for some people.
Through his research, Michael has discovered that all grains need to be fermented with a culture of bacterias. He goes into talking about how the first bread made was actually sourdough and explains that it's the way bread was meant to be made. Remember those Egyptians? Real sourdough bread is actually a lot closer to what they ate than what's on your grocery store shelf today.
Fermenting sourdough has its advantages. One of them being that it gives the gluten and grains in the dough enough time to break down, allowing for the minerals in the grain to be released and absorbed into the body more efficiently during digestion.
However, the long process inherent to making sourdough isn't conducive to the mass-commercialization of bread. Cue our friend commercial yeast. Not only does this cut down the fermentation time drastically, but it makes bread harder to digest. According to Michael, this is why we're in the situation we're in today with regards to the digestive distress many of us find ourselves in.
Gluten Intolerance or Yeast Intolerance? How to Find Out
First, I need to preface this section with the following: Having trouble digesting any type of bread, pastry, or dessert is a real problem. And it could have a multitude of reasons behind it. The human body is as wonderful as it is mysterious, so you really have to find what your happy place is with regards to what you put into your body and what helps or hurts your body in particular. 
Step One: Test Your Gluten and Yeast Reactions
Make a batch of bread with gluten and without yeast and another one with yeast and without gluten. Here are some recipes to get you started:
This will give you a good inclination as to whether or not you're really having problems with gluten or with yeast.
For more information on homemade bread, check out this awesome post detailing how/if your homemade bread is causing more harm than good. Danelle with Weed 'em & Reap does a great job at breaking out how your body digests grains.
Step Two: Get Tested for Food Sensitivities
If you can't figure it out or if you're just a person that wants to know yourself better and really get a handle on your allergies, intolerances, and sensitivities (hand raises), I suggest you ask your doctor for a food sensitivity test. It's really such an important component of seeking the right path to your health. And since allergies and sensitivities can evolve over time, keep up with this test and get it done every few years.
A food sensitivity test will associate a number from 0-4 with many different foods. This is how I discovered that I was actually had a sensitivity to yeast. And my sensitivity to gluten was actually very low. That's why, at times, when I would eat a water cracker (no yeast) I wouldn't have any adverse reactions.
Step Three: Use Your Buying Power
Once you've narrowed it down and have gotten a handle on what your allergies and/or food sensitivities are, you're ready for the most important step: utilizing one of the most powerful resources you have. I'm talking about money.
Buy products that don't have any commercially produced yeast in them. Money talks. There are few of these products in the grocery aisles. But if you're afflicted by any digestive issue and you want to see more products without the ingredient causing you that distress, you need to execute your buying power. Here are some products to get you started:
I hope this post empowers you to make changes and take control of your intolerances.
---
Disclaimer:
Please note that some of the links above are affiliated links and I will earn a commission if you purchase through those links. I have used all the products listed and recommend them because they are helpful and are companies that I trust, not because of the commissions that I may earn from you using these products.