With the 4th of July just a few days away, I bet you're trying to find the perfect recipe for your gathering. How would you like to choose from seven appetizing recipes? You might have your barbecue essentials figured out but what about everything else?
Sides and desserts should be delicious and festive at your 4th of July gathering. And if you've got both of those covered, why not make it healthy too? Within each recipe description, I make sure to list any possible ways to substitute ingredients (if you want to avoid dairy or gluten).
The best part? These recipes are red, white, or blue (or all three) so your food will be as festive as your decorations! So, enough of this intro. Start reading (and drooling) below:
via Food Babe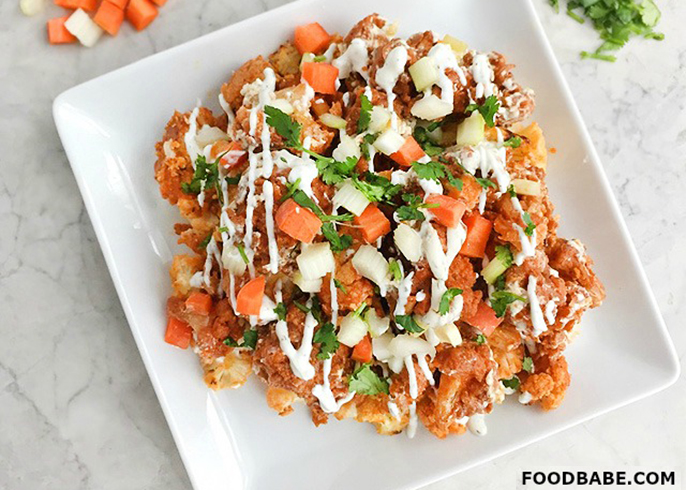 I'm always down for anything doused in buffalo sauce – especially when made with America's favorite vegetable – cauliflower. This appetizer will be a sure fire way to make sure your guests are off to a good start.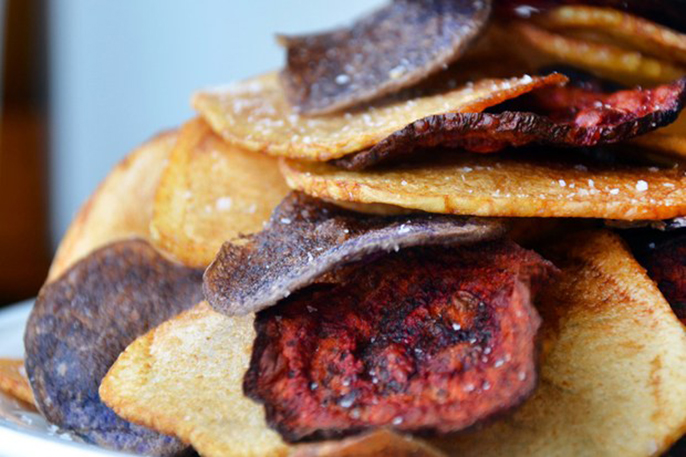 I'm so obsessed with making my own chips. There's really nothing like it. But these right here, well, they're just fun and festive – a big bonus! Don't forget to serve with your favorite dipping sauces!
via Skinny Taste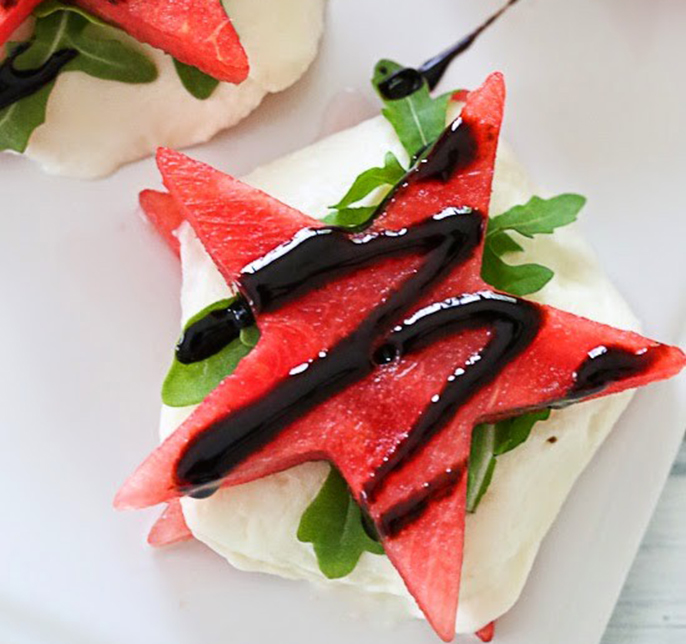 All of these ingredients perfectly come together to create an unexpectedly delicious experience. The smooth mozzarella pairs beautifully with the sweetness from the watermelon and the tangy balsamic -literally encapsulating all my favorite flavor profiles. Can you tell I'm a little biased?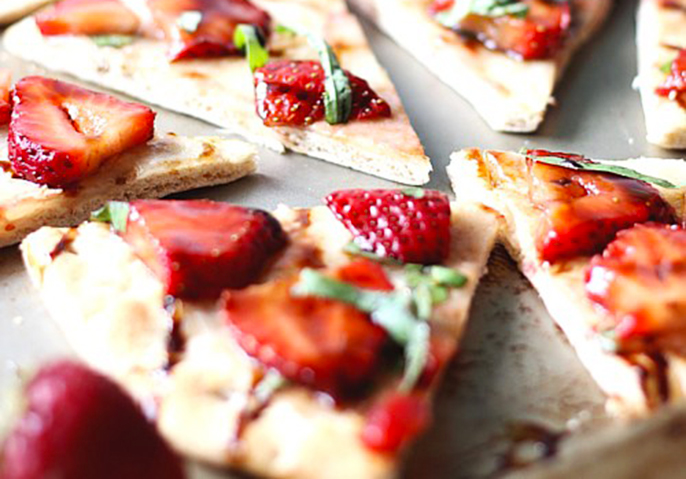 If this recipe is what your 4th of July party needs but you want to make it gluten and dairy free, go ahead and substitute the flatbread and the cheese. There are so many gluten-free flatbread recipes out there, but if you're looking for a clean recipe, head over to Divalicious Recipes for their coconut flour based flatbread or if you prefer to buy one, Against the Grain makes a good pizza shell that'll work for this recipe, but it isn't dairy-free. As for substituting the cheese, I love Follow Your Heart mozzarella shreds.
via Eating Well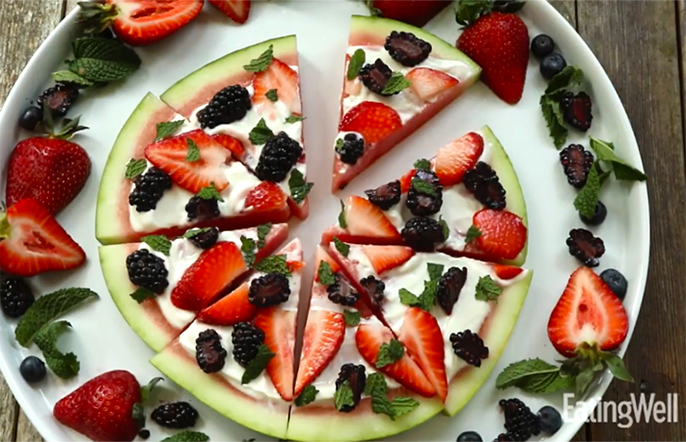 This easy to assemble sweet appetizer or dessert is the perfect addition – unless you're looking to go dairy-free. In that case, switch out the regular yogurt for Kite Hill (almond base) or Good Karma (coconut base).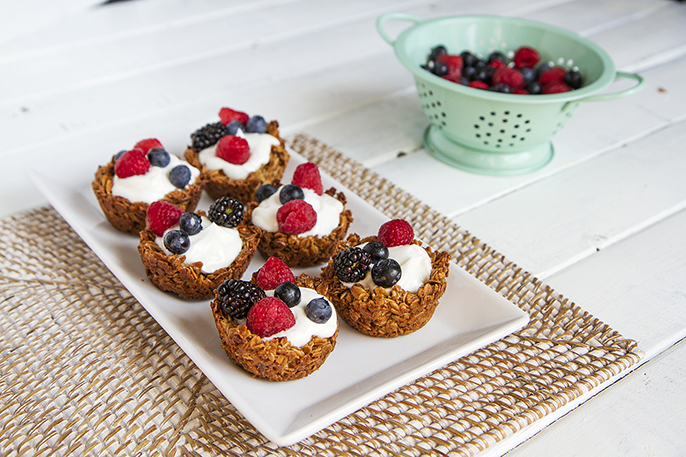 Although these granola cups require a little more time to assemble, the presentation is worth it! If you're looking to limit your sugar intake, try making your own granola and switching to either organic coconut palm sugar or stevia. And if you're going dairy-free nowadays, make sure you check out the two suggestions in the previous recipe.
via Oh She Glows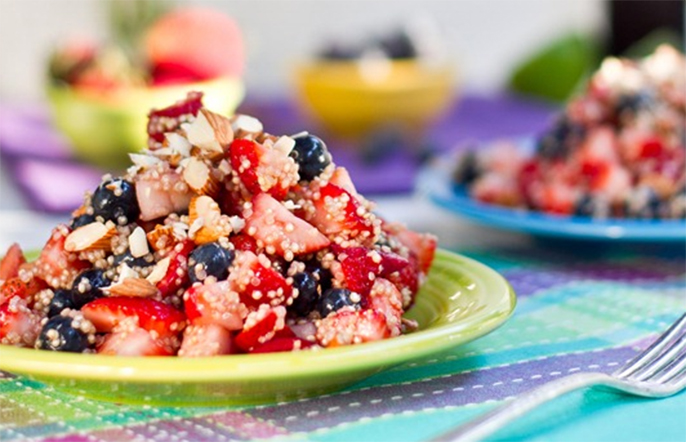 Nothing to substitute here – just a wholesome and clean recipe looking to make an appearance at your 4th celebration.
Now hurry up to the store, get yourself the ingredients you need to enjoy your 4th of July holiday (without the guilt)!