Get ready because your food trip to San Diego begins now! I can't even begin to express my love for San Diego. It's the dream. And just a couple of years ago I didn't even know it!
When Joe was little he always dreamed of living in San Diego, even though he'd never been there. This trip was all about making his dream come true. Well, partially. We weren't ready to make a big move, but we were ready to explore that beautiful city.
It just so happens to be around the time that I received my food sensitivity test results.
Let's just say that I may or may not have gotten in a little bit of a funk looking at all the amazing food I had to avoid.
Remember when I said that I went through periods of saying "eff this" to my diet? This sentiment may have occurred at random times during this trip. Not in an extreme or unreasonable kind of way, but I just wasn't mentally ready to avoid delicious and local food that made up a big part of our trip.
Regardless of where I broke ties with my diet at the time, I still tried to stick to the cleanest food possible. So, I really want to focus on those types of options, but if you're traveling to San Diego with someone who really DGAF (cough cough Joe), then you can be certain that they'll find something delicious to eat in the options below.
Is it possible to live in a farmer's market? If so, this is where I'd live. Over 200 tents line West Cedar Street in Little Italy to form this farmer's market heaven. From actual restaurant tents to fresh fruit to specialty foods and clothing, this farmer's market has it all. And it was love at first sight for this gal.
Some of my favorite vendors? I thought you'd never ask.
This was the first product I tried at the farmer's market and what a way to start! This bitchn' sauce is dairy-free and gluten-free. So, that means it tastes horrible right? Wrong. The flavor is so intense and cheesy, you'd never guess that it doesn't contain any dairy. They come in different flavors too like chipotle, cilantro chili, and pesto to name a few. Honestly, I could've cried when I saw this. Knowing that people are making these amazing products for those without any other options makes me so happy.
Some think it's gross, but I'm a sucker for beef jerky. The catch with your run-of-the-mill jerky varieties is that they contain a bunch of additives and unnecessary ingredients that just get in the way of the real flavor. That's why I was so excited to come across Jerky's Gourmet. Clean ingredients (that you can actually pronounce) dress this perfectly made jerky. And with several flavors available, you know I was trying them all!
Every time I come across a Thai restaurant I always tell myself that I'm going to try something new. And without fail, I end up ordering good ol' pad Thai. That's exactly what I did here, but I needed to be sure I tried at least one new thing, so I also ordered coconut pancakes. These irresistible pancakes are made of rice and cooked to perfection on a large griddle.
The best part about this place? The fact that they cook everything super clean by using coconut oil and allowing customers to customize their meals. They allow for substitutions including making any meal gluten-free, sugar-free, msg free, etc. Just ask!
Farmer's Market open Saturdays 8 a.m. to 2 p.m., Year-round, Rain or shine
Little Italy Farmer's Market Website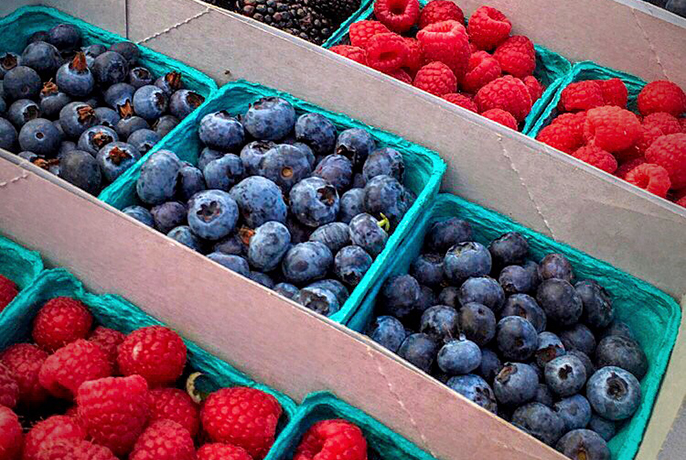 When I think about going to the ballpark I tend to cringe at the food options I know I'd have to choose between. Not at Petco Park. I did my research beforehand so I made sure to go on an empty stomach. This baseball park is filled with gluten-free and healthy options! The sections you're going to want to remember are listed.
Section 107 Gluten-free hot dogs, pizza, beer, and seasonal salads
Section 205 Board & Brew Specialty Sandwiches (gluten-free wraps)
Section 307 Wonderland Ocean Pub (ceviche and lettuce-wrapped burgers)
All Other Sections Taco stands, Budweiser stands (Redbridge), burgundy-pepper tri-tip nachos
Phew, that's a lot of options!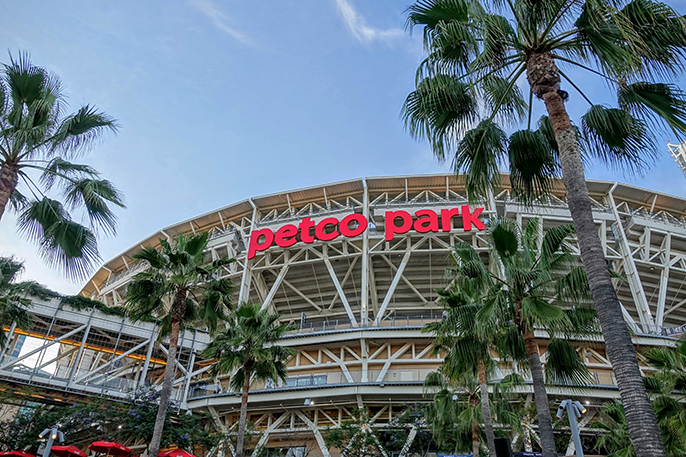 This little taco place is well-organized, delicious, and worth the walk up from Pacific Beach. Just look for the large OSCAR's on the small storefront. If you blink you might miss it. Not only was this the perfect pick-me-up after a day at the beach but it's damn good. And I know you'll think so too!
I ATE Smoked Fish Taco, Spicy Grilled Shrimp Taco
HE ATE Surf & Turf Taco, Skirt Steak Taco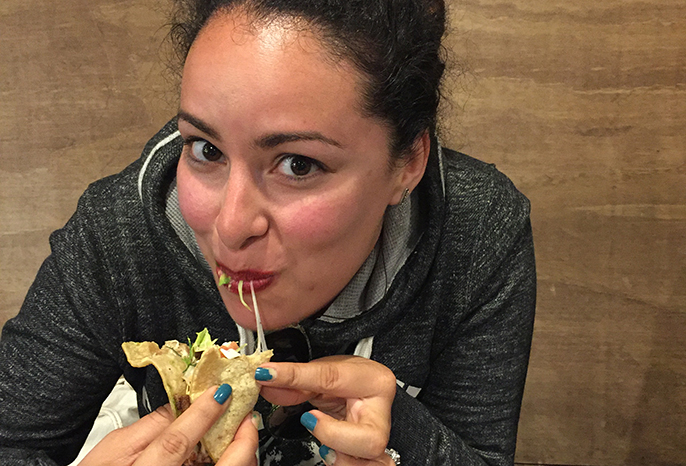 A little sunburned and in need of a manicure – nothing a little taco can't cure!
NaPizza | Little Italy
Not only was this place my little safe-haven but it was such a convenient pizza parlor located in the hotel we stayed at, La Pensione. The best part about this little place was that it offered gluten-free pizza! I think by the end of the trip people knew our favorite orders!
I ATE All the gluten-free pizza I could buy
HE ATE Pepperoni and Meaty Trifecta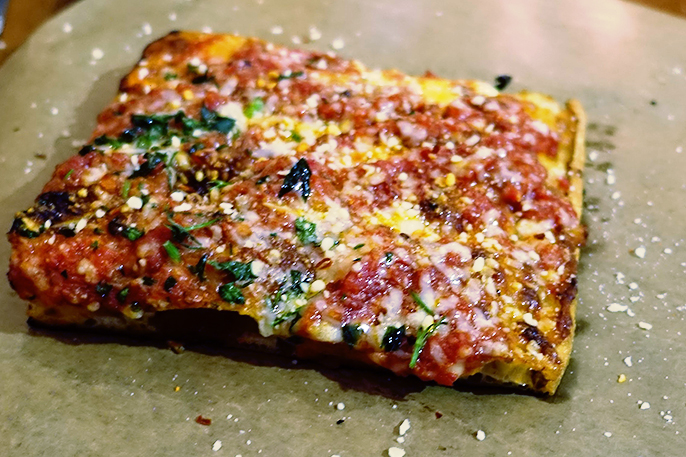 Voted one of the best restaurants in La Jolla, this place was divine. From the gorgeous sunset views on the terrace to the beautifully prepared dishes, it's clear why it's one of the pricer food options featured. We love going on one expensive meal date during our vacations and this was it. From the beautiful sunset view to the impeccable service, we were in good hands here.
WE ATE Bacon Wrapped Dates
I ATE Grilled Salmon with Baby Onions
HE ATE Kalbi Marinated Skirt Steak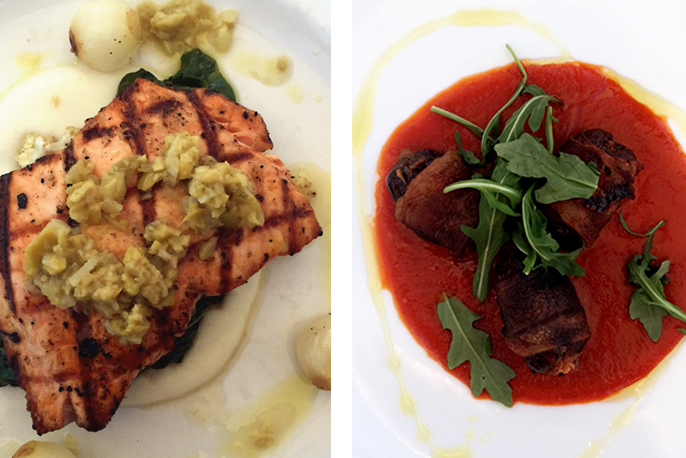 I hope this list helps when planning your next food trip to San Diego! Let me know where you end up eating. I'd love to add to my list!
---
A little disclaimer: George's appears to change their menu so the items we ate may not be available anymore .. either way, this place is worth the trip and money!