When eating healthy it's important to keep in mind that if you want it to be a habit, it needs to taste good. Not only will you be getting loads of nutrients and good, clean energy throughout your day, but you'll actually look forward to eating healthy.
One of the best ways to do this is by drinking smoothies, especially for breakfast. It makes it so easy to get everything you need in a meal. And these decadent and healthy smoothie recipes will do the trick.
If you haven't jumped on the smoothie bandwagon yet, this is the list you need to read. These are all great transitional smoothies that'll give you all the flavor without feeling like you're missing out on all the flavors.
Peanut Butter & Jelly Smoothie
Your favorite child (or adult) hood sandwich is in liquid form. No, I'm not suggesting to make a sandwich and blend it (yuck), but you'll think that's what happened when you get a taste of this. Everything from the valencia peanuts to the yummy berries makes this an irresistible breakfast smoothie or post workout snack! This recipe is actually from FitFoodieFinds. I made one minor modification by adding some hemp seeds.
Blend
1 cup mixed frozen berries (I used cherries & blueberries)
1-2 tablespoons all-natural peanut butter
1/4 cup vanilla protein or meal replacement powder
2 tablespoons rolled oats
1 teaspoon hemp seeds
1 cup milk, any kind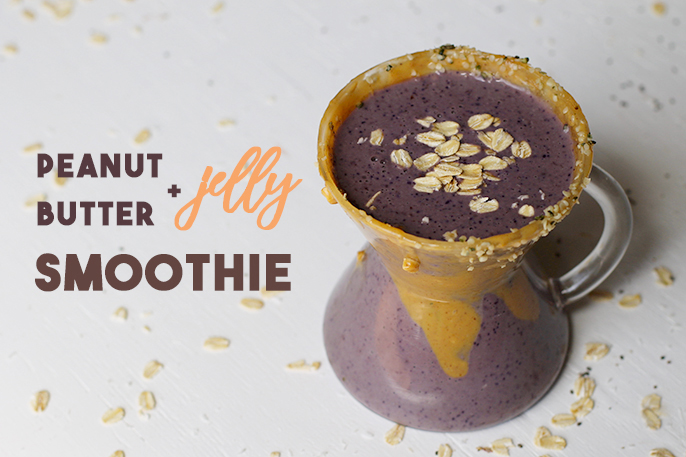 Chocolate Covered Cashew Smoothie
Chocolate is one of my all-time favorite desserts, so, of course, I just HAD to include a smoothie recipe with the real deal. All the good fats from the cashews mixed with the antioxidants found in cacao powder combine to give you a little boost during your day. And if you're feeling up to it, this smoothie can easily count as a decadent dessert too!
Chocolate "syrup"
1/4 cup cacao powder
1 tbsp coconut oil (melted)
1 tsp maple syrup
Line the glass with chocolate
Blend
3/4 cup cashew milk
1 tbsp coconut milk
1/4 cup vanilla protein or meal replacement powder
1 tbsp flax seed
1/3 cup cashew
2 dates
1 tbsp hemp seeds
1/2 tbsp cacao powder
1/2 tsp maple syrup
Topping
Crush a tablespoon of cashews with hemp seeds and mix with leftover chocolate syrup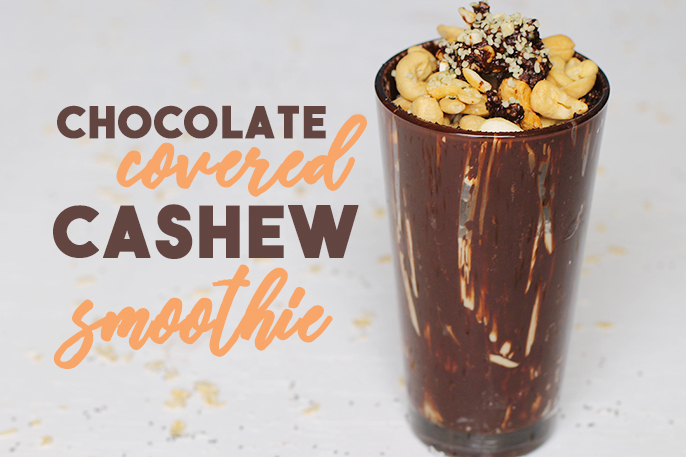 Fig Newton Smoothie
Fig newtons may not be everyone's favorite, but they were so mine until I decided to give them up. It's a good thing this recipe came into my life. Creating this from a homemade fig newton recipe was the best way to try and recreate this delicious dessert (or breakfast) in smoothie form.
Blend
1 tbsp milk
1/8 cup
4 figs
1/2 teaspoon pumpkin pie spice
1 tsp maple syrup
Juice from 1/2 an orange
1 tablespoon of chia seeds
1 cup almond milk
Piña Colada Smoothie
Who doesn't love piña coladas? Well, if I'm honest, it's not my cocktail of choice, but when I first made this piña colada smoothie I was instantly hooked! This breakfast smoothie has a lighter flavor than the other three, but it doesn't mean it's not good! It has the perfect blend of pineapples and coconut without any of those artificial flavors found in mixes.
Blend
1/2 cup pineapple chunks
1 banana
1/2 cup coconut milk
1-1/2 cup almond milk
1-1/2 tablespoons hemp seeds
1/2 tablespoon shredded coconut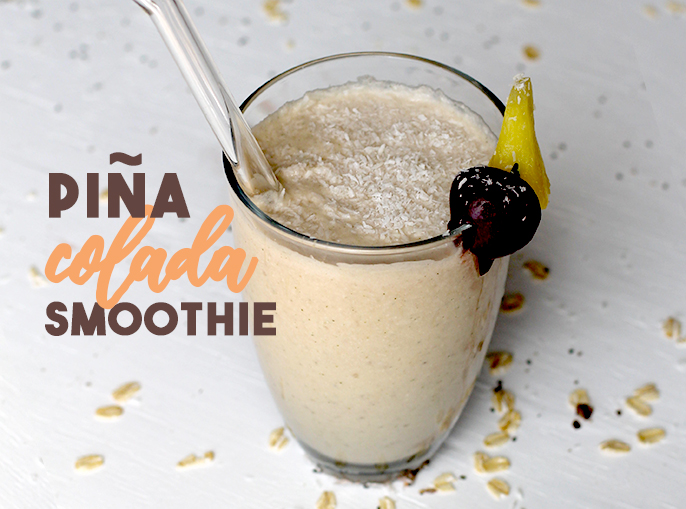 What are you still doing here? Make all of these breakfast smoothies and let me know what you think of them in the comments below!